Coaching can have a positive effect on the performance of individuals, teams and organisational success.  Whatever the type of organisation purposeful coaching can transform results and effectiveness.
Nita has coached a significant number of senior leaders including main board directors, management team members and other key executive talent. Nita brings a combination of coaching expertise and industry experience.  As Nita has held senior level roles in industry including being on an Executive Board this has proved to help clients as Nita is able to quickly understand their context to help them attain their outcomes.  
VIRTUAL AND FACE TO FACE EXECUTIVE COACHING
Nita provides virtual and face to face executive coaching sessions or a combination of both approaches. Please get in touch if you would be interested in this.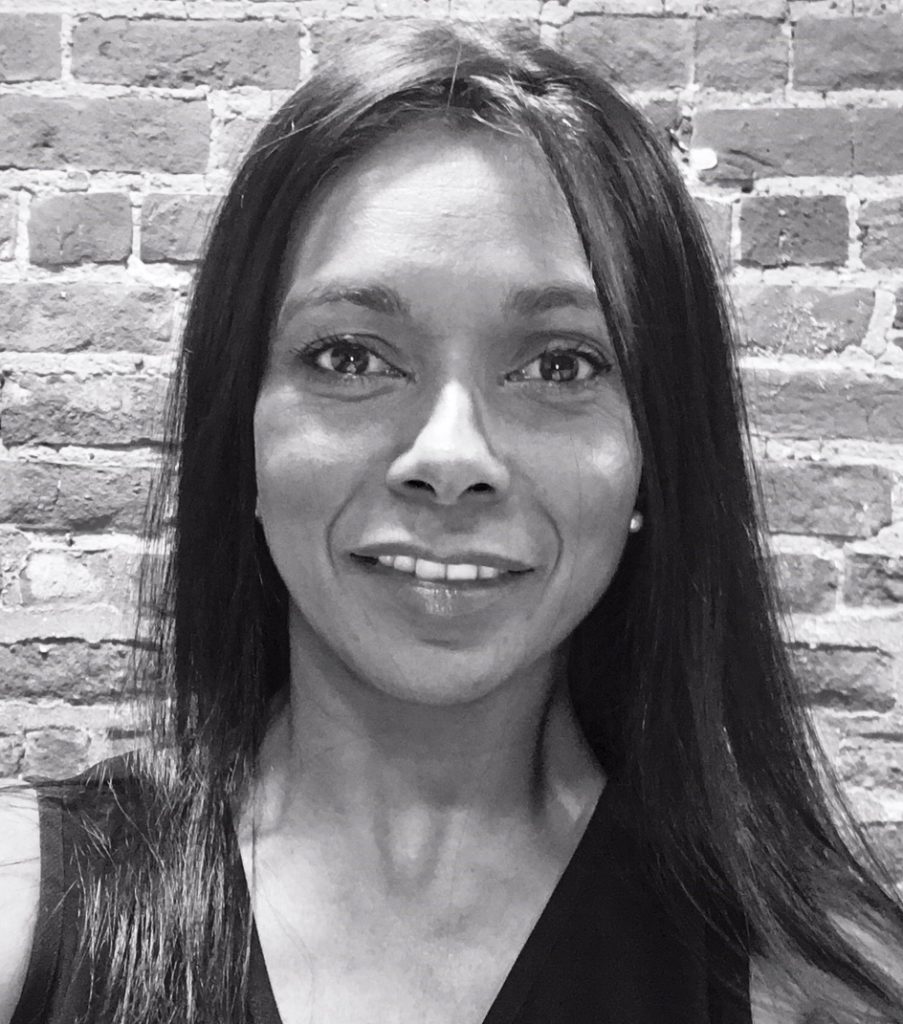 The CIPD's 2009 Taking the Temperature of Coaching survey revealed that more employers are using coaching, currently as high as 90%
This is an increase on coaching use found in past surveys, which stood at 70%
Why work with an Executive Coach?
An executive coach stimulates creativity to enable the client to have more choices, provides tools and techniques for dealing with situations, challenges and thinking.  Nita helps to provide some strategic thinking time and builds confidence.
The coaching process empowers leaders to make decisions within a supportive structure, whilst taking the necessary actions to achieve outcomes.
The coach has an unconditional regard for the client and has no agenda other than supporting the client.
Together the coach and client build a working partnership based on trust.
The colleagues selected to work with Nita where incredibly technically proficient and like many others in such fields required development to ensure they were well rounded leaders. The approach was very much tailored to the needs of both the individual but not in isolation of the organisational requirements ensuring strong alignment. The coaching delivered made a significant and long lasting difference to the performance and outcomes of the team. I saw a notable difference in the team members approach after only 2 sessions and the improvements that Nita delivered over the course of the programme have been embedded in their working practices thus proving to be excellent long term value. I wouldn't hesitate in recommending Nita to other Local Government peers and colleagues.
Ross Brown
Chief Finance Officer, London Borough of Ealing
Executive coaching sessions with Nita has increased reflection and greater thought of my own behaviours and those of others and I have a much better understanding of the areas that I can control and those I can't, which has helped me personally, during a time of turmoil at work. My development has enabled me to support and grow my teams during challenging circumstances. I have been able to manage well through a complex transition period within significant parts of the organisation, focus on relationships management with key stakeholders as well as gain support with a forthcoming significant transition. The use of tools such as Insights and my EQ reports helped to shift my approach to achieve outcomes for the organisation and myself as well as help me to articulate what I wish my personal brand in leadership to be. I have had the feedback that I am much more authentic as a leader; my teams feel more engaged and I have also been able to manage extremely challenging interpersonal and commercial situations with a higher degree of professionalism than previously. HRD EMEA
HRD EMEA
This was an excellent external outlet for getting into a whole variety of areas over a number of years as I've developed within the business, including career development discussions , team development approaches and issue resolution. It's been a vital sounding board.
Marketing Director
Food Industry
Nita has been an inspiring executive coach to work with and always highlighted my progression even when I hadn't realised the steps forward I had taken of my own volition; this really was energising. Talking with Nita was so easy and I therefore was able to "zone out" from the day to day pressures and really focus in the sessions. Nita always seemed to understand what I was going through which gave me great confidence and this made implementation so much easier as I bought into them 100%.
Managing Director - Food Distributor
G Clarke
My time spent with Nita was hugely rewarding for me both in life as well as professionally. Much happened during the time we worked together and she remained calm and professional. She listened and understood and was present at all times. Her clarity of thought, her perspective and wisdom steered me invisibly towards my goals. The journey felt at times quite cloudy for me, but the destination was wonderfully clear once we arrived. My life is forever changed as a result. Thank you.
HRD - International Manufacturer
I am now a more confident and considered leader who is better prepared to support others in maximising their potential for the benefit of pupils, teams and the whole school. I have developed my own inner confidence in my ability as a leader at school as a result of having coaching with Nita who has a genuine care for my success as a person and professional. She is always fully present and makes a considered effort. She is also not afraid to challenge my thinking in the most positive way to push me to progress or to see myself as others do and not be so hard on myself.
SLT Member
Education Sector
Learning what my intrinsic values truly are so I can be authentic has been key from my coaching sessions. Nita enabled me to explore these and given me an inner compass to work from. It's allowed me to establish better working partnerships and have the confidence to know when my values are being conflicted and why. I can see these conflicts clearly now and take a more proactive stance to working with and challenging more, and this has given me peace of mind. I feel empowered to make decisions and this has been evident in how I work with my managers and teams to achieve high performance. I have taken what I have learned to work with my managers to explore their own values and what's important to them as leaders. I was supported well as Nita has such intuition in her style so the experience felt very natural and comfortable. Having this sense of connectivity and security was essential for me and I was able to talk about wider themes. I felt extremely respected by Nita and that went both ways.
L Swales
Community Manager, St Anne's Community Services.
"I would wholeheartedly recommend Nita as an Executive Coach. I have found our sessions together uplifting, thought-provoking and immensely useful in supporting me on my development journey. I have always left our coaching sessions with a renewed energy and enthusiasm for my own development and I'm not sure I could ask for much more than that!"
HR Business Partner
"I would wholeheartedly recommend Nita as an Executive Coach. I have found our sessions together uplifting, thought-provoking and immensely useful in supporting me on my development journey. I have always left our coaching sessions with a renewed energy and enthusiasm for my own development and I'm not sure I could ask for much more than that!"
HR Business Partner
One of the key benefits of coaching with Nita is that it has allowed me to realise what I am doing well and how have I contributed to the team. During coaching, I have started to recognise aspects of value that I bring to the team that I had never considered. I was also able to focus on making my interactions with colleagues useful and productive by using an outward mindset. The most valuable aspect of working with Nita is that at the end of the session I feel more empowered in my role and am always able to take something from the session. I can't think of a way I could be supported better!
SLT Member
Education Sector
Executive Coaching with Nita gave me an opportunity, in a totally neutral setting to explore how my personality impacted and a chance to bring very difficult topics to the fore and I really have the headspace to investigate these things further. Coaching has taught me many excellent skills which I can share with others. It has switched my mindset from that of a fixer, to that of an enabler with others in my teams. Nita has the ability to really make me work hard to answer questions which I was maybe avoiding the truth of. The sessions have been at times emotional, amusing, very challenging and always though provoking. To feel comfortable imparting very real thoughts and feelings to someone who was at first, a total stranger, is testament to Nita's natural abilities and coaching skills.
VP
Veterinary Services
The outcomes I achieved was a deeper level of learning and increased levels of engagement with my team that I couldn't see before. Specifically, engagement with my team was a result of increasing my openness and ability to identify solutions to specific work-related issues. I now have greater understanding of my ownership and responsibilities and clarity in roles and objectives for myself and my team too. It's been a safe place to gain a perspective on ever changing situations. Nita's very effective coaching meant it been an empowering and powerful learning methodology and this has improved my performance and unleashed my full potential. Nita should be made aware of her talents as a super successful coach. She really listens to what is being and not being said and asks insightful questions. Building incredible rapport throughout the relationship allowed me to feel relaxed and I was able to open up for Nita to be able to ask more challenging questions. Nita's empathy meant she was able to understand and meet my needs.
NHS
Executive Support Manager,
I found Executive Coaching with Nita to be challenging but also empowering. I now work to my strengths and recognise why I have difficulties in some areas. I am far more willing to push myself out of my comfort zone and am confident in myself and my abilities. I am able to make a more positive impact in my workplace and have more perspective on keeping a healthy work-life balance.
Lead School Teacher
CONTACT NITA TO DISCUSS YOUR NEEDS